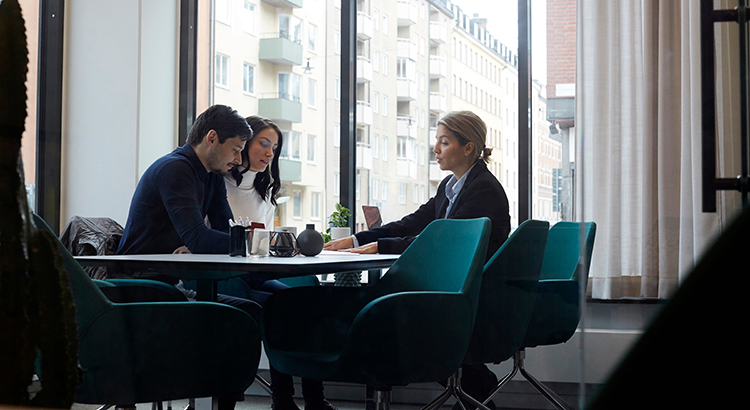 If you keep up with the news, there's a good possibility that you've seen or heard some headlines about the real estate market that don't convey the whole story. Fact from fiction can be difficult to distinguish when the real estate market is shifting. An experienced real estate agent can help in this situation. So that you can truly comprehend the market today and what it implies for you, they can assist you to disprove the claims.
Here are three widespread housing market falsehoods you may have heard, along with the professional analysis that puts them in a more accurate perspective.
Notion 1: Housing prices will decline
The idea that property prices are about to plummet is one urban legend that many purchasers may have seen or heard. This is due to the fact that headlines frequently describe what's happening with prices using comparable but different phrases. You may currently be seeing some of the following:
Appreciation, or a rise in housing costs.
Depreciation, or a drop in housing costs.
And deceleration, which is a slower-moving rise in housing prices.
The truth is that the opinions of specialists do not support a price reduction. However, they predict that the rate of appreciation will slow down and eventually stop. So, instead of declining, housing values will continue to rise. According to Selma Hepp, CoreLogic's deputy chief economist:
". . . higher mortgage rates coupled with more inventory will lead to slower home price growth but unlikely declines in home prices."
Notion 2: There is a housing market correction.
The idea that the housing market is experiencing a correction is another prevalent fallacy. Again, that is untrue. Why? Read on. Forbes claims that:
"A correction is a sustained decline in the value of a market index or the price of an individual asset. A correction is generally agreed to be a 10% to 20% drop in value from a recent peak."
As was already said, property prices are still rising, and experts predict that trend will continue, albeit more slowly. Since prices aren't dropping, the housing market isn't experiencing a correction. In comparison to the previous two years, which were virtually record-breaking in every regard, it is merely moderating.
Notion 3: The Real Estate Market Is About To Collapse
According to some headlines, the housing market is in a bubble that is about to explode. However, authorities claim that the present is not the same as 2008. Lending criteria are substantially different today, which is one of the causes. HousingWire's Lead Analyst, Logan Mohtashami, explains:
"As recession talk becomes more prevalent, some people are concerned that mortgage credit lending will get much tighter. This typically happens in a recession, however, the notion that credit lending in America will collapse as it did from 2005 to 2008 couldn't be more incorrect, as we haven't had a credit boom in the period between 2008-2022."
Mortgage approval was considerably simpler than it is now during the previous housing bubble. Since that time, lending requirements have become much more stringent, and buyers who obtained a mortgage in the past 10 years are now much better qualified than they were in the years preceding the catastrophe.
To Sum It Up
Whatever you hear about the housing market, trust the professionals and work with a local real estate agent. When you do, you'll have an expert who is informed about the market, including current patterns, historical context, and much more, on your side.
Learn more here: A Real Estate Professional Helps You Separate Fact from Fiction – Keeping Current Matters
Contact us if you need a realtor ↓
Carolina Garcia
Mobile: 210-287-9595
Email: carolina@texasbeautifulhomes.com
Carolina and her family have lived in San Antonio over 29 years.
Carolina knows San Antonio and calls it home. She was raised in Latin America in beautiful El Salvador. Carolina is the ideal agent to meet the growing needs of the Foreign National Market, as she understands the differences in buying or selling a home in other countries. Having lived in El Salvador, Miami, New York, California and Texas give her a wide perspective and a wide array of clientele that appreciate her bilingual background; Fluent in English and Spanish, she understands the different cultures within the Hispanic community.
She has a degree in Journalism from Sam Houston State University. She worked for the Univision Network in Miami and won three Emmy Awards for her outstanding work.
Carolina is a concierge style agent for her clients. Her flair for interior design grant her the expertise to guide her clients into how to make a home show ready for a faster sale by making a few impactful changes. "I sell first class service. My job is to represent my clients' interests in the best possible way, by providing value, negotiating on their behalf the best price for the property they are buying or selling and going out of my way to provide the best service a Realtor can give to her clients, no matter how large or small the property price tag is".
Specialties: I want to assure you that I am committed to providing you with: 'excellence in service', 'honesty in communication', and 'integrity in business transactions'.